Larkspur, CA – Gorton & Schmohl Orthodontics, a leading orthodontic practice in the San Francisco Bay Area, is now using the Mandibular Advancement version of Invisalign clear aligners to help teens correct their "overbite." This new, modern method has been adopted to make it more comfortable to provide treatment for teens whose lower jaw is positioned too far back, resulting in extra space between their top and bottom teeth in a front to back direction. Parents looking for a more patient-friendly approach to correct overbites, gaps, and overlapping teeth for their children can contact the office for a consultation via their website.
Gorton & Schmohl Orthodontics in Larkspur, CA Offers Mandibular Advancement, a New and Modern Approach to Fixing an "Overbite"
In anticipation of this product's FDA approval, Dr. Jasmine Gorton sought out extensive training in this appliance from European and Canadian colleagues, where it has been available for the past couple of years. The progressive team at Gorton & Schmohl Orthodontics is very excited about this innovation and they have already built up their own experience with the product since the initial implementation Fall 2018.
Fixing an Overbite
"The concept of working with a young patient's growth to improve the position of a retruded lower jaw relative to the face is not new – what is new is that now there is a less bulky and more comfortable way to accomplish this," says Dr. Jasmine Gorton.  "This especially helps teens (Invisalign Teen) who are reluctant to wear orthodontic rubber bands in the daytime. Wearing these modified aligners with the new "mandibular advancement" feature can supplement the use of elastics.  The ability to decrease the hours per day of elastic wear for these more severe bites also can minimize the common side effects often seen with elastics where the front teeth can tip inwards."

About Gorton & Schmohl Orthodontics
Gorton & Schmohl Orthodontics provides outstanding orthodontic treatment in Marin County. Their team is led by Board Certified, UCSF-trained orthodontic specialists Dr. Jasmine Gorton, Dr. Bill Schmohl and  Dr. Sona Bekmezian who work together interchangeably on all patients. They leverage their combined expertise to serve patients within the San Francisco Bay Area with their high-quality, innovative approach to orthodontic tooth movement.
Since the practice first opened in Marin County in 1988, the focus has been to provide comfortable, patient-centered treatment plans that work with the body's natural potential to achieve a "wow smile". With the unusually strong commitment of the doctors to continuing education and dedication to providing high-quality treatments for their patients, they have earned the reputation as a "go-to" for those seeking outstanding orthodontics. As Dr. Schmohl likes to say, "A smile is forever." and this is especially true for younger children and teens.
While there are many ways to get teeth looking nice and straight, different orthodontic treatment approaches can yield very different results in terms of long term facial appearance, aging, function, tooth wear and even snoring! The doctors at Gorton & Schmohl Orthodontics make it a priority to stay current with the latest research/ training and they only start treatment after a thorough 3 -dimensional X-ray and analysis for each and every patient.
A FREE Consultation Awaits
For more information regarding fixing an overbite with the "Mandibular Advancement" version of Invisalign for kids, a consultation can be scheduled online at www.marinortho.com to speak with a doctor. Gorton & Schmohl Orthodontics is located at 900 Larkspur Landing Circle, Suite 200, Larkspur, CA 94939. For inquiries, contact them via phone at 415-459-8006 or via email at [email protected].

Like what you read? Comment below or CLICK on an APP LOGO to follow us and share the conversation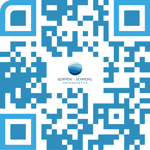 900 Larkspur Landing Circle, Suite 200
Larkspur, CA 94939
Text or call us at 415 459 8006
Mandibular Advancement {a New Approach to Fixing an Overbite}
https://marinortho.com/wp-content/uploads/2019/05/Skye-Jack.jpg
501
751
Dr Gorton
https://marinortho.com/wp-content/uploads/2022/09/logo-bird-on-side-300x78.png
Dr Gorton
2019-07-24 13:52:07
2019-07-30 14:39:51
Mandibular Advancement {a New Approach to Fixing an Overbite}